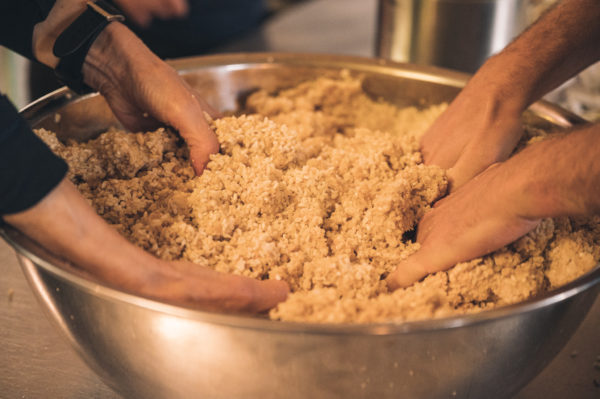 Miso Workshop
CHF185
Delving into the world of miso – a four hour class that will demystify miso, help you cook with more miso and show you how to make your own.
This extensive course is for anyone wanting to know what miso is, how it's made, why it's good for us and how to use it to add depth of flavour and umami to your cooking.
In four hours we will cover the following to help you answer these questions:
What is miso exactly? How is it made? What are all the different types?
An introduction to miso, it's history, ingredients and modern day iterations and uses
A tasting of a variety of traditional and modern misos
A hands on miso making session - you will make 1kg of organic rice miso to take home
A meal exemplifying how to use miso, including a drink
An extensive handout to study at home
I very much look forward to igniting a passion for miso in you.

If you don't feel ready to commit to a full 4-hour class, why not try one of my Monthly mini Monday classes first?

* Please kindly bear in mind that your ticket purchase is binding and should you be unable to attend, I suggest you find someone who can take your place. This is to ensure I can guarantee the class for the remaining participants. Thank you for your understanding.
When
Multiple dates 2023 & 2024
Language
Either DE, FR or EN (We're in Biel, so we'll need to find a consensus)